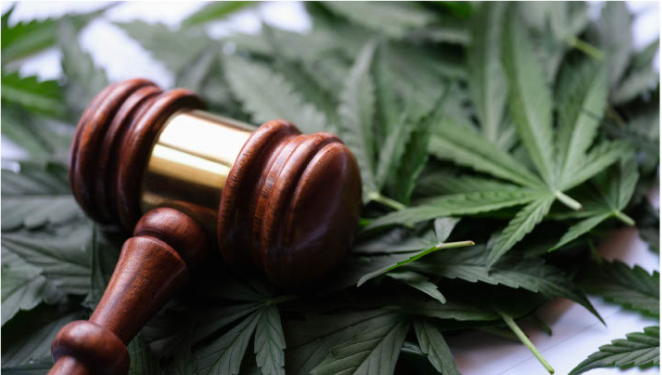 Workers Comp & MMJ Case Updates NJ and PA
April 1, 2021
The Supreme Court of New Jersey affirmed the Hager decision yesterday and ruled that NJ Workers' Compensation carriers can be compelled to reimburse injured workers using MMJ to treat their work injuries. Vincent Hager v. M &K Construction, A-64 September Term 2019 084045 (NJ Supreme 2021). The decision was two-pronged. First, the Court concluded that, while New Jersey's Compassionate Use Statute does not require "private health insurers" or "government medical assistance programs" to reimburse MMJ use, workers' compensation carriers are NOT health insurers and therefore not subject to this provision.
The other aspect of the claim revolved around the familiar Federal/State conflict of law issue as MMJ remains an illegal substance under the Federal Controlled Substances Act (CSA). The Hager court affirmed the lower court's rationale that reimbursement in this case does not violate the CSA as the carrier is not performing any activity prohibited by the CSA, and that, even if Hager's use of MMJ was illegal one cannot aid and abet a completed crime.
The CSA also allows room for state laws to be applied under Section 903. As it is possible to comply with the CSA (Federal law) and NJ laws there is no actual conflict of laws. They noted that under the Rohrabacher appropriations riders, Congress has determined that the Federal DOJ cannot enforce the CSA in states with medical marijuana statutes, such as in NJ.
One can hope that Pennsylvania's Commonwealth Court will hop on the train. Unfortunately, two recent WCAB decisions suggest that, at least at the Board level, a hostility towards MMJ by several commissioners and a lack of will to address the Federal/State conflict. I was told point blank by one commissioner at oral argument last month that he does not feel that the WCAB or WCJs are capable of addressing Federal law issues, an insult to our WCJs. Another Commissioner present was, thankfully, more receptive to the appeal.
The two decisions issued by the WCAB have summarily denied reimbursement. My decision, issued in April 2021, was based on Section 2102 of PA's Medical Marijuana Act and failed to address the state/federal conflict, again citing to PA's Medical Marijuana Act (Section 2103). The other, issued in December 2020, relied on Section 2103 alone.
Section 2102 indicates that PA insurers cannot be compelled to provide "coverage" for MMJ. However this section is silent on whether reimbursement can be awarded. Most state statutes address both, and it remains my position that coverage and reimbursement are not the same thing. Despite the fact that I addressed this argument in my WCAB case with statutory and other arguments, these were not addressed. The WCAB cited to Section 2102, without any analysis, and denied my petition. I have just filed a Petition for Review with the PA Commonwealth Court and look forward to litigating this.
The other WCAB case was litigated by a colleague of mine. His petition seeking reimbursement was denied under Section 2103 of the PA Medical Marijuana Act, which states that nothing in the PA MMJ Act requires an employer to commit an action in violation of Federal law. Once again, this was a summary statement and the WCAB declined to address the arguments my colleague raised regarding Rohrabacher and the ability to comply with the CSA and Federal law. This case was also appealed to the Commonwealth Court.
I will continue to keep everyone apprised of the progress of these cases. I have another appeal pending before the WCAB of a denial of reimbursement, and a case awaiting decision before a Judge in Schuylkill County.