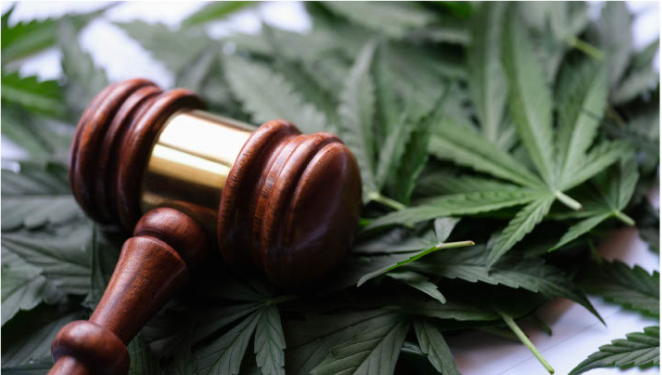 US Supreme Court Asked to Weigh in on Medical Marijuana Reimbursement to Injured Workers
March 3, 2022
Minnesota Supreme Court Finds Controlled Substances Act Pre-Empts Minnesota's Medical Marijuana Law: Petition for a Writ of Certiorari Made to United States Supreme Court to Resolve Conflict of Federal/State Law.
Until recently, it has been the law of the land in Minnesota that injured workers using Medical Marijuana (MMJ) to treat their work injuries could be reimbursed for their out-of-pocket costs. Workers' Compensation Judges have ordered reimbursement based upon the provisions of the Minnesota Medical Cannabis Therapeutic Research Act (MCTRA). That changed with two recent Minnesota Supreme Court rulings this past October in companion cases.
The cases are Bierbach v. Digger's Polaris & State Auto/United Fire & Casualty Group, and Musta v. Mendota Heights Dental Center et al, 965 NW2d 312 (Minn. 10/13/2021). In both cases, a Workers' Compensation Judge awarded the injured worker reimbursement for MMJ expenses incurred to treat their work injury. In both cases, the Minnesota Workers' Compensation Court of Appeals upheld the decision of the Judge and declined to address the conflict of law between the Federal Controlled Substances Act (CSA) and Minnesota's Medical Marijuana law (MCTRA), stating that the appeals court lacked the jurisdiction to address this conflict.
The Supreme Court of Minnesota, however, held in both cases that there is a conflict between the CSA and MCTRA and reversed the underlying decisions directing reimbursement of MMJ to injured Minnesota workers. The Bierbach Court wrote a rather brief four-page Opinion concluding that the MCTRA was pre-empted by the Federal CSA statute. The order directing reimbursement was reversed. No rationale was given, and dissent was authored.
In Musta, the Court wrote a lengthier, more detailed opinion vacating the order of the Judge directing MMJ reimbursement. The Musta Court based its decision on its conclusion that the requested reimbursement would cause the carrier to aid and abet illegal activity, namely paying for illegal drugs. The Court stated that it is impossible to comply with both MCTRA and the CSA, and therefore the Federal law, the CSA, pre-empts the state law, the MCTRA. The Court specifically states that "we express no opinion on whether the CSA pre-empts any component of Minnesota's medical cannabis program." Thus, the court declined to address all three types of conflict preemption. A dissent was authored.
In both dissents, the Minnesota Justices took issue with how aiding and abetting a crime was defined by the majority. The dissent also noted that since 2015, the Rohrabacher-Farr Amendment forbids the US Justice Department from using Federal funds or resources to prosecute or interfere with state-level Medical Marijuana programs, such as Minnesota's. This Amendment is a rider, passed by Congress, which has been attached to every Federal appropriation (spending) bill since 2015. Therefore, reimbursing Minnesota's injured workers for their MMJ expenses is not a crime (so long as they make use of the official state MMJ system) and therefore there is no crime an insurance carrier could aid or abet by reimbursing the worker.
In January 2022, attorneys representing both Musta and Bierbarch petitioned the US Supreme Court for a Writ of Certiorari. That request is still pending. However, if Cert is granted, that could resolve this issue for injured workers using MMJ to treat their work injuries nationwide, including Pennsylvania. How the Court would decide this issue is anyone's guess, though I will note that Justice Clarence Thomas has publicly criticized the United States approach to MMJ laws. It also seems that any attempt to invalidate Rohrabacher would wreak havoc with state-level Medical Marijuana programs which are supported by the majority of US citizens and provide real benefits to Americans who are unable to or choose not to use pharmaceuticals like opioids to treat their pain. States with Medical Marijuana programs also enjoy the tax revenue, jobs, and reduction in opioid-driven crime these programs have resulted in.
At present, I have two appeals on this issue pending before the PA Commonwealth Court which are fully briefed and I hope and expect an oral argument to be scheduled soon. Certainly, should the US Supreme Court grant Cert, this will have a huge effect on my cases and on legal MMJ patients in Pennsylvania and across the nation.