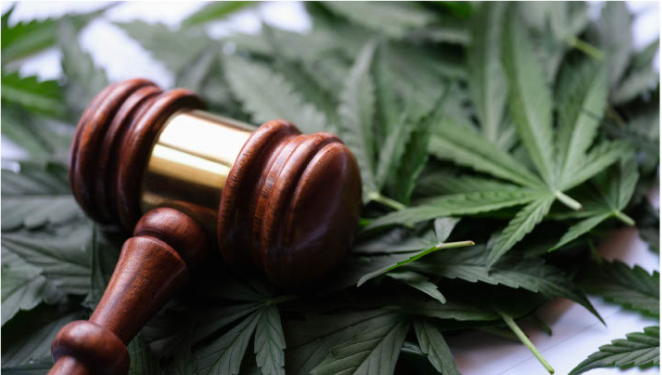 Huge Win: PA WCJ Orders Reimbursement of Medical Marijuana Expenses of Injured Worker Represented by Jenifer Kaufman, Esq.
---
For the first time, a PA Workers' Compensation Judge has ordered a workers' comp carrier to reimburse an injured worker for her out-of-pocket costs of using Medical Marijuana to treat her work injury. My client was injured in 2015 while working as a traveling nurse. She was hit head-on by a drunk driver and trapped in her car. She sustained multiple fractures and was hospitalized for weeks. She still suffers from severe neuropathic pain in her legs as a result. In March 2019 she began to use RSO Oil MMJ instead of morphine and oxycodone, with amazing results. She is back to work and lives an independent life.
The carrier denied our request for MMJ reimbursement, leading to the instant litigation. Employer submitted the treatment with MMJ to Utilization Review (UR). The Reviewer found the use of MMJ to be reasonable and necessary. Employer appealed.
Judge Quiggle found the the use of MMJ to be reasonable and necessary and directed the carrier to reimburse Claimant for her past and ongoing out-of-pocket expenses for treatment with MMJ. The Judge declined to treat this UR differently than any other UR and based her decision on the medical evidence before her. While she did not specifically address the Federal/State conflict of law, it seems to me that she did not feel it was necessary to do so in her role as a WCJ, and based her decision on the PA Workers' Compensation Act and regulations. I had argued that by submitting the treatment to UR, Employer waived arguments about the Federal illegality of MMJ. Had the Employer intended to argue that MMJ was illegal, it should have denied the reimbursement on that basis and not submitted it to UR. I believe that this argument factored into the Judge's decision, but cannot state for sure. It seems probable that Employer will appeal this decision. In the meantime, this is a huge jump in the right direction for Pennsylvania's injured workers.
In addition to this case I currently have two appeals pending before the WCAB and one before the Commonwealth Court on MMJ reimbursement. I welcome the opportunity to speak with PA workers seeking to have their workers' comp carriers reimburse them for their MMJ costs. I offer a special reduced fee structure for these cases and pay referral fees to attorneys.